If you can Cha Cha Slide, then you can add an event from a calendar you follow or from a friend who has shared an event with you to your own calendar.
If you can't Cha Cha Slide, you can also do it. Don't worry.
All you need to do is simply expand your calendar (either by pinching or by tapping the expand button on your home screen), select an event you'd like to add to your calendar, and swipe on top of that event to the left. Tap "Add" and you're in business.
That event will move to your font layer and add to your default calendar. It's that easy!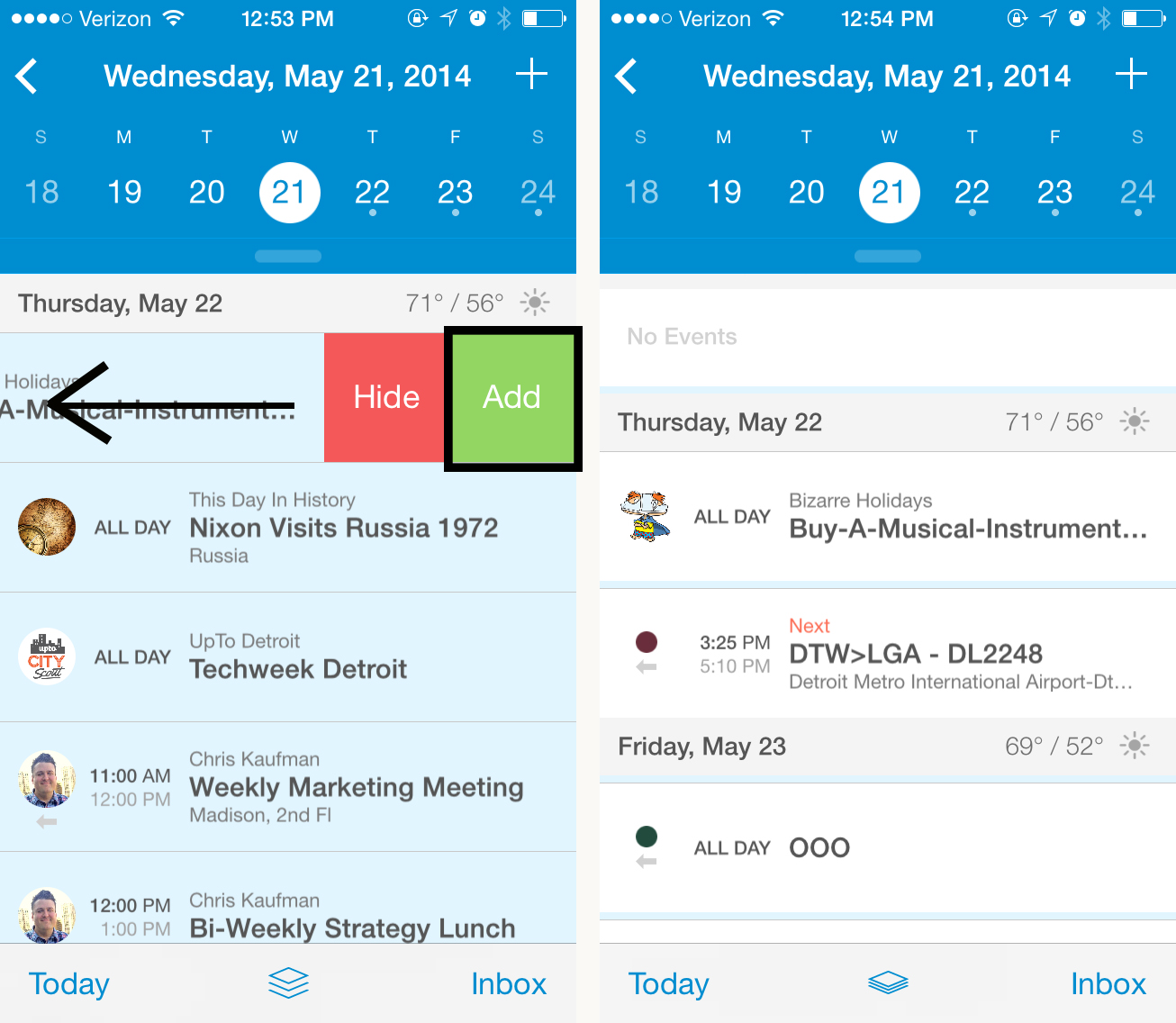 Added an event you didn't want to? Simply swipe on an added event to send it back to the back layer!
Share with a friend | Permalink